What we'll build
Together we'll build TicketBeast, a platform for local concert promoters to sell tickets to their events.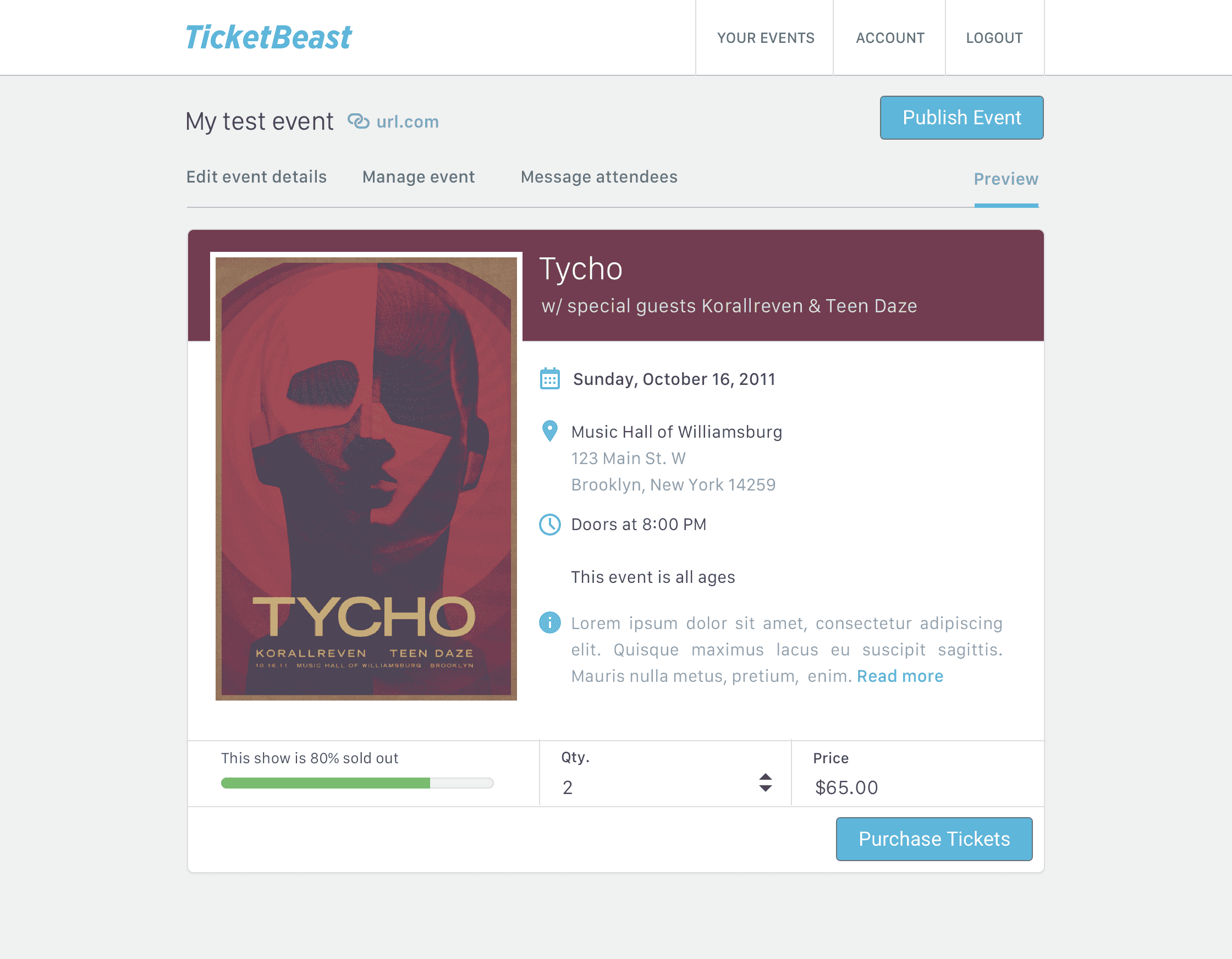 Local promoters can sign up, connect their Stripe account, and start adding concerts.
When a concert is ready to be promoted, they can share a public link to their concert page via social media, add it to a Facebook event page, etc.
Concert goers who visit this link can buy tickets to the show and have them delivered via email.
On the back end, concert promoters can do things like:
See how tickets are selling
Edit event details
Release more tickets if the event is selling out and they want to move it to a bigger venue
Send important updates to ticket holders
Print the guest list to check off each attendee at the door on the day of the concert
We'll build the entire application using TDD every step of the way, and you'll have access to all of the source code to pour over when we're finished.